Fireplace (gas)
Question Topic
Fireplace (Gas) Pilot Not Lighting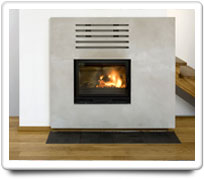 Home-Wizard™ calculates your ideal home care program to avoid problems with your Fireplace (gas), but sometimes trouble can still occur. Here are answers to questions about fireplace (gas) pilot not lighting.

QUESTION FROM Paulaa
I have a Majestic gas fireplace with an automatic pilot that stays lit all the time. It sometimes makes a sound similar to when you are outside using your gas BBQ grill on a very windy day and the breeze effects the flame. I turned the pilot knob and accidentally turned off the pilot light. I know that it can be easily re-lighted but I'm not sure how to do it. I don't have a manual that tells me how to re-light the pilot light. Do I just open the flue, turn on the gas, and then when I turn on the knob for the pilot light, do I manually light it with a long match or lighter?
---
ANSWER FROM HOME-WIZARD
paulaa:

Regarding re-lighting the pilot on your Majestic gas fireplace, we found a free video for you on the Majestic website that shows you exactly how to do it. You can see it online at: http://www.majesticproducts.com/ and it is right in the middle of the homepage of the website. The video runs about 2-3 minutes, and shows you the entire procedure in detail. If after seeing the video you are not completely comfortable doing the re-lighting yourself, then you should definately consider bringing in a professional.

If you need more information than you get from the video (since the video is for one particular model of Majestic gas fireplace, and your model may have a different pilot lighting system), then you can download the owner's manual for your particular model of Majestic gas fireplace at:

http://www.majesticproducts.com/content/support/manuals.cfm?browse=drilldown&categoryid=5

We hope this is helpful for you.
Sincerely,
Home-Wizard.com

QUESTION FROM Psalm13
I accidentally turned of the pilot light to my propane gas logs and although I tried to relight within 30 minutes, I could not get gas flow to the pilot. This is an older set and is thermocouple controlled.
---
ANSWER FROM HOME-WIZARD
Dear Psalm13:

I would strongly suggest that you shut the valve on your gas logs, and not use it until you can have a trained professional inspect it. There could be several reasons why your pilot is not lighting, and it's best to let these be explored by someone who can physically inspect your unit.

Home-Wizard.com