Roof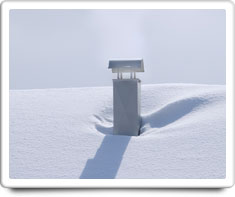 The Roof of your home is the structure and materials that form the top of your home, and which protects your home from rain, snow, sun, etc.

Roof styles include angled (called 'pitched' roofs) or flat. And a roof can be made of materials such as: composite or asphalt shingles; slate shingles; wood shakes; tile; rubber rolled roofing materials; metal; thatching; and fabric.

In addition to the materials that cover the surface, your Roof also includes caulking and metal strips called 'flashing' that are used to keep things that penetrate your Roof (such as chimneys, sky lights, vent pipes, etc.) from leaking water into your home.

If your Roof has gutters, then you should also put a checkmark for Roof Gutters in your home features in your Home Wizard app.

Your roof is exposed to the direct impacts of weather, and proper maintenance is required for it to do its job of shielding from the elements.
Shown in the 'Routine Care' section are the recommended routine maintenance tasks for your roof. The 'Q & A' section shows answers to common questions. And the 'Articles' section provides helpful articles about your roof.
Roof