Fireplace (gas)
Question Topic
Fireplace (Gas) Pilot Light On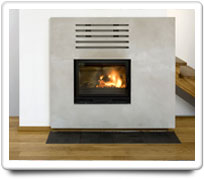 Home-Wizard™ calculates your ideal home care program to avoid problems with your Fireplace (gas), but sometimes trouble can still occur. Here are answers to questions about fireplace (gas) pilot light on.

QUESTION FROM Suzette
It's summertime and hot and we just moved into a new place with a gas fireplace; the pilot light is on and I'd like to turn it off completely until November. How do I do this?
---
ANSWER FROM HOME-WIZARD
Dear Suzette:

A couple of things regarding the proper way to turn off the pilot light for your gas fireplace.

First, the exact procedure will depend on the specific make and model of gas fireplace that you have. Each one can be a bit different. What you might try to is going online to the manufacture of your particular unit, and see if you can download a manual for your fireplace.

Second, many fireplace distributers recommend that you leave the pilot light ON, even during the summer. There are two key reasons for this: 1) it helps keep the unit and flue dry, which reduces the chances of problems from condensation; and 2) it helps prevent insects and animals from setting themselves up inside your flue and unit.

Hope this is helpful.
Home-Wizard.com