Fireplace (gas)
Question Topic
Fireplace (Gas) Pilot Light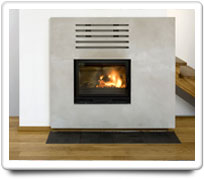 Home-Wizard™ calculates your ideal home care program to avoid problems with your Fireplace (gas), but sometimes trouble can still occur. Here are answers to questions about fireplace (gas) pilot light.

QUESTION FROM Renee
I just moved into a new home wit a gas fireplace and like everyone is trying to save a few dollars. I don't use the fireplace and would like to turn off the pilote light. Is it ok to do that?
---
ANSWER FROM HOME-WIZARD
Dear Renee:

If you are not going to be using your gas fireplace for an extended period of time, then yes, it is alright to turn off the pilot light.

BUT, if you are going to turn off the pilot, then you should also turn off the main gas supply to the unit. And before you start your gas fireplace back up, you should inspect the burner for bugs, dust, etc. that may have built up while the pilot was off.

My thinking on this has evolved over time. A number of gas fireplace distributors recommend that you leave the pilot on even when the unit is not going to be used for the season, as it helps to keep insects out and the fireplace and flue dry.

However, there are a couple of advantages of turning the pilot light off if the gas fireplace is not going to be used for a while:

1) Obviously, it saves on fuel costs. At 1,000 BTUs per hour, this can add up since the pilot is running 24 hours per day.

2) Turning off the pilots saves the usable life of the thermocouple that monitors the pilot flame, since it is not being exposed to the heat of the flame as often.

3) A constant pilot flame under cooler conditions can actually cause acidic condensation to form on the inside of the firebox and flue pipe, which over time can cause corrosion.

Hope this is helpful.
Home-Wizard.com

QUESTION FROM Steveme4ever
I just moved into an apartment with a gas fireplace. I lit the pilot, but the knob will not move from the "pilot" position to the "on" position after the pilot is lit. Would it work to light it when it is in the on position in the first place. or is it not working because that is some kind of safety thing.
---
ANSWER FROM HOME-WIZARD
Dear steveme4ever:

When it comes to gas fireplaces, it is always best to careful. I would suggest that you contact (or find the website of) the manufacturer of the specific model of gas fireplace that you have, and get the operating manual which describes exactly the procedure for lighting your particular gas fireplace. Do NOT try to light it in the on position (although most models will turn off the gas supply when the pilot is off).

Hope this is helpful.
Home-Wizard.com

QUESTION FROM Paul
I recently bought a home that has a gas fire place that is operated by an on/off switch. I found out that there is a small blue flame all the time and that is even keeping the glass window covering the area slightly warm. Is this normal, to have a continuous flame., (the glass window enclosing the fire place seems to be closed shut)

Thanks
---
ANSWER FROM HOME-WIZARD
Paul:

Yes, this continuous blue flame is normal. It is the pilot light that stays lit even when the switch for your gas fireplace is in the "off" position. And yes, the sealed glass on the front of the fireplace will feel slightly warm.

Hope this is helpful.
Home-Wizard.com