Kitchen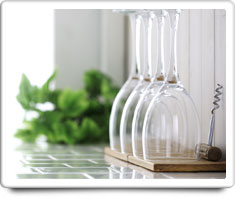 A Kitchen is any room in your home where food is prepared that has a refrigerator, sink and cooking facilities.

This can include a full kitchen that has a Refrigerator/Freezer, Stovetop Range, Oven, Microwave Oven, sink, etc. Or it can be a 'kitchenette,' which has only a small refrigerator, a sink and a Microwave Oven.
Shown in the 'Routine Care' section are the recommended routine maintenance tasks for your kitchen. The 'Q & A' section shows answers to common questions. And the 'Articles' section provides helpful articles about your kitchen.
Q & A
So far, no question have been submitted yet.
Routine Care
There are no routine care tasks for this feature.
Kitchen