Attic
Routine Care Task
Check attic vents and fans
Priority





The reason for this task is that your attic space sits between the insulation in your ceiling (the floor of the attic) and your roof.If air circulation in this region is not adequate, your attic will be too warm in the winter and too hot in the summer.
This area being too warm in the winter can lead to the formation of ice dams in snowy climates. And this area being too hot in summer means your air conditioner will have to work harder and use more energy.
Timing:

September

(yearly)



NOTE: The tasks and timings shown here for your Attic are based on a single-family home (owned), located in Massachusetts, United States, with priority set at '1 star' or higher, for all possible goals.
If you set your personalization differently in your Home Wizard app, then you may get reminders for different tasks and timings in your recommended home care program for your Attic.
How To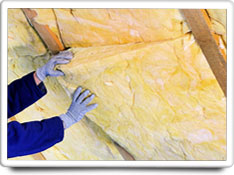 This task involves inspecting the vents, and cleaning out any obstructions.

You should also inspect the operation of your attic fan, if applicable. If you have an attic fan, you should clean the fan blades thoroughly, and check that they turn freely. If the fan is obstructed by leaves or bird's nests, you may have to climb on top of the roof to dislodge them. If the fan motor has oil ports, then put a few drops of machine oil in each location.
Helpful Accessories
Solar Attic Fans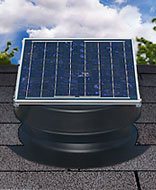 Installing the right fan dimension ensures cost & operation efficiency
Lubricating Oil - Fan

Keeps outdoor fans operating smoothly in any temperatures
Fan Duster

Clean ceiling fans and other hard-to-reach places without chairs or ladders
Benefits
Maintaining Value

Energy Savings

Avoiding Unscheduled Repairs

Allergy Control
The benefits of this task are relatively high. Doing this task can help maintain the energy efficiency of your home, and in snowy regions of the country it can help prevent ice dams.
Costs




The cost of this task can be moderately high, from an investment of time standpoint, depending on how easy or difficult it is to access your attic spaces. You will likely need a good flashlight to complete this task.
Other Routine Care Tasks
Attic