Attic
Routine Care Task
Check attic for insulation movement
Priority





Poorly placed insulation not only means your heating and cooling systems have to work harder (which costs you more money for energy and shortens their service lives).
And in snowy climates, heat loss to a roof can lead to the formation of ice dams on your roof which can cause water damage inside your home.
Timing:

September

(every 3 years)



NOTE: The tasks and timings shown here for your Attic are based on a single-family home (owned), located in Massachusetts, United States, with priority set at '1 star' or higher, for all possible goals.
If you set your personalization differently in your Home Wizard app, then you may get reminders for different tasks and timings in your recommended home care program for your Attic.
How To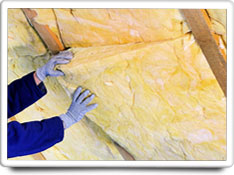 Your attic insulation should be inspected to ensure that it has not shifted out of place, and no openings have been created where heat can pass through.
Benefits
Energy Savings

Comfort & Convenience

Health & Safety
The benefits of this task are relatively high. Doing this task can help maintain the energy efficiency of your home, and in snowy regions of the country it can help prevent ice dams.
Costs




The cost of this task can be moderately high, from an investment of time standpoint, depending on how easy or difficult it is to access your attic spaces. You will likely need a good flashlight to complete this task.
Other Routine Care Tasks
Attic