Attic
Routine Care Task
Check attic for leaks and pest openings
Priority





Checking for leaks is to prevent serious water damage.Checking for cracks and openings is to prevent infestation of pests.
Sealing openings to the outside inside of your house will help you conserve energy.
NOTE: The tasks and timings shown here for your Attic are based on a single-family home (owned), located in Massachusetts, United States, with priority set at '1 star' or higher, for all possible goals.
If you set your personalization differently in your Home Wizard app, then you may get reminders for different tasks and timings in your recommended home care program for your Attic.
How To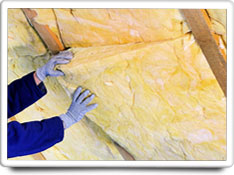 This task involves:

Inspecting the inside of your attic for evidence of water leaks;

Looking for any cracks or openings to the outside that would permit the entry of bats and other pests;

Looking for any opening to the inside of your house where heat or cooling can escape.
Benefits
Health & Safety

Avoiding Unscheduled Repairs

Green (saving water & recycling)

Maintaining Value
The benefits of this task are relatively high. Doing this task can help prevent serious damage by water and pests, which can be very costly to eliminate and repair damage from.
Costs




The cost of this task can be moderately high, from an investment of time standpoint, depending on how easy or difficult it is to access your attic spaces. You will likely need a good flashlight to complete this task.
Other Routine Care Tasks
Attic