Central Air Conditioning
Question Topic
Central Air Conditioning Contactor Stuck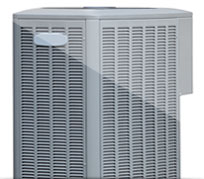 Home-Wizard™ calculates your ideal home care program to avoid problems with your Central Air Conditioning, but sometimes trouble can still occur. Here are answers to questions about central air conditioning contactor stuck.

QUESTION FROM Karen
My condensing unit has kept running all morning without the AC turning on and even when I turn the whole thing off. Flipping the breaker off and then on did not help do I need service?
---
ANSWER FROM HOME-WIZARD
Dear Karen:

There could be two things that could be causing your air conditioning condenser unit to not shut off:

1) your thermostat may have gone bad, or have a short circuited wire; or

2) you could have a stuck contactor at your condenser unit.

If you are fairly handy, you may be able to troubleshoot your thermostat. But I would suggest that you have a trained professional troubleshoot a possible contactor problem with your condenser unit.

Hope this is helpful.
Home-Wizard.com

FOLLOW-UP FROM Karen
Wow- you rock!

The thermostat is in good shape and programmable and I have tried every setting I could so I have a repairman on the way to look at the unit.

Thanks so very much!

I will tell my family about the site!