Plumbing
Question Topic
Plumbing Drain Pipe Cleaners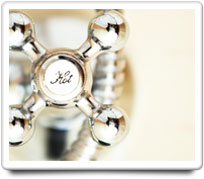 Home-Wizard™ calculates your ideal home care program to avoid problems with your Plumbing, but sometimes trouble can still occur. Here are answers to questions about plumbing drain pipe cleaners.

QUESTION FROM liseleise
Can you leave drano in pipes overnight without rinsing it down?
---
ANSWER FROM HOME-WIZARD
Dear liseleiser:

Drano (by SC Johnson Wax) has several products for clearing drain pipes. Only one of their products, "Drano Build-up Remover", is supposed to be left in overnight. All of their other products need to be flushed after much shorter times (for example, 15 minutes to an hour, depending on the particular product). You should be sure to EXACTLY FOLLOW THE INSTRUCTIONS for the particular Drano product that you are using, otherwise you risk not allowing the product to work properly.

If you go to their website:

http://www.drano.com

they have a very good "Solution Finder" for helping you to select the product you need for the specific drain problem that you are having. And for each of their products, they have instructions that include how long they should be left in before flushing with the appropriate temperature water.

Hope this is helpful.
Home-Wizard.com

QUESTION FROM pauline
Determine if Drano is an acid or base and describe how it works to clean clogged drains.
---