Furnace (gas)
Question Topic
Furnace (Gas) Thermostat Issue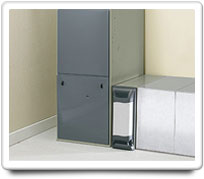 Home-Wizard™ calculates your ideal home care program to avoid problems with your Furnace (gas), but sometimes trouble can still occur. Here are answers to questions about furnace (gas) thermostat issue.

QUESTION FROM Dave
I have a Bryant, three zone, Gas Boiler Furnace.
It turned on when the weather was warm and the thermastats where turned off. The only why I can stop it is to turn off the electrical beaker switch. What is causing the furnace to not read the thermastat? Is this something that I can troubleshoot and replace myself?
---