Furnace (gas)
Question Topic
Furnace (Gas) Noises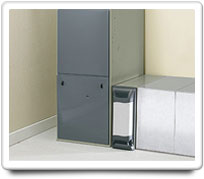 Home-Wizard™ calculates your ideal home care program to avoid problems with your Furnace (gas), but sometimes trouble can still occur. Here are answers to questions about furnace (gas) noises.

QUESTION FROM perkybob
Why my electric furnace makes noise when it is turned off. Could it be a stuck or noisy relay or what?
---
ANSWER FROM HOME-WIZARD
Dear perkybob:

What type of noise is it?

Does it sound like "creaking metal"? Or a motor turning? Or is it a "whooshing" sound?

Or how would you describe the sound that you are hearing after your furnace turns off?

Regards,
Home-Wizard.com