Humidifier
Question Topic
Humidifier Noise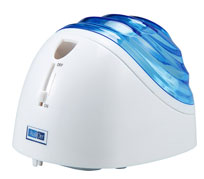 Home-Wizard™ calculates your ideal home care program to avoid problems with your Humidifier, but sometimes trouble can still occur. Here are answers to questions about humidifier noise.

QUESTION FROM Tim Pickett
I have a Fireplace Extrodinaire. It has a thermostat that is powered ONLY by the thermopile. Occasionally the flame height will increase, the flame turns yellow, and there is a loud blowing sound. If I stop and restart the fireplace using the thermostat, this corrects the problem. Any suggestion as to the cause?
---
ANSWER FROM HOME-WIZARD
Dear Tim:

Did you mean an "Xtrordinair" brand direct vent fireplace?

And is your gas fireplace using propane or natural gas as the fuel?

Home-Wizard.com