Humidifier
Question Topic
Humidifier Adding Humidity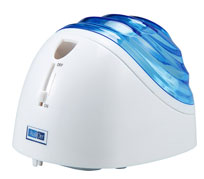 Home-Wizard™ calculates your ideal home care program to avoid problems with your Humidifier, but sometimes trouble can still occur. Here are answers to questions about humidifier adding humidity.

QUESTION FROM Michele
The air in our house stays very dry in the winter. I have hot water baseboard heat. Are there any attachments I can add to my baseboard to get some humidity into the air?
---