Clothes Dryer
Question Topic
Clothes Dryer (Electric) Won't Heat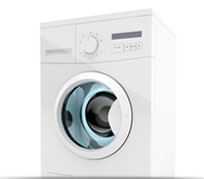 Home-Wizard™ calculates your ideal home care program to avoid problems with your Clothes Dryer, but sometimes trouble can still occur. Here are answers to questions about clothes dryer (electric) won't heat.

QUESTION FROM Hayes Wellington
My dryer wont heat up. Its not the lint trap. It wont heat and go through the cycle. What could it be? How do I fix......Help before my wife hurts me!!!
---
ANSWER FROM HOME-WIZARD
Dear Hayes:

Here is a webpage that describes how to troubleshoot a dryer that will not heat up (note that there is a section for gas dryers, and one for electric dryers):

http://hubpages.com/hub/Why-Wont-My-Dryer-Make-Heat

Hope this is helpful.
Home-Wizard.com