Bathroom
Question Topic
Bathroom Removing Hard Water Film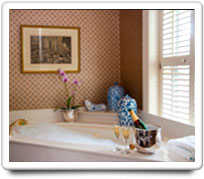 Home-Wizard™ calculates your ideal home care program to avoid problems with your Bathroom, but sometimes trouble can still occur. Here are answers to questions about bathroom removing hard water film.

QUESTION FROM Lima Chan
How can I get rid of the hard water film on my glass shower door?
---
ANSWER FROM HOME-WIZARD
Dear Lima:

The best thing that I would recommend for removing hard water film from a glass shower door is to use a cleaner made for glass cooktops (such as Weiman's brand cleaner) and to use a blue 3M brand scrubber cleaner.

Hope this is helpful.
Home-Wizard.com

QUESTION FROM Lima
I did tried the glass cooktop cleaner and razor but it doen't clean it as good. Then, I tried the bleach soft cleanser with lemon, it cleaned quite well but a lot of scrub and result in scratch. Other methods I tried would be vinegar, dishwasher detergent or dishwasher no streak treatment. I even tried exfoliater, the one use to remove the dead skin for human.

anyway, thank you.
---
ANSWER FROM HOME-WIZARD
Lima:

When you tried using the glass cooktop cleaner, did you use a blue 3M brand scrubber cleaner with it? Or did you just try using a razor blade?

Is your glass door clean now?

Sincerely
Home-Wizard.com

FOLLOW-UP FROM Lima
I don't think it was 3M scrubber but I believe it was scotch brite.... and I didn't notice much clearer with Cook Top cleaner.. The razor blade does do the job but it was like square inch by square inch job and took forever, very exauhsting.

After using soft scrub the glass door is clearer with few scratches. Yet I still can see the fine spots over the glass door. I am still trying.

The scrubber you are talking about is not those "stone" ones alright? Let me buy it and try first. It it goes well I will let you know.

Thanks
---
ANSWER FROM HOME-WIZARD
Lima:

It sounds like the problem with your shower door glass is a particularly difficult one.

I've been doing some research for you to see what others have been successful with, and I found the following webpage that has a list of possible solutions: http://uclue.com/?xq=962

It seems that every situation is a bit different, and some products work well for a particular situation but not for others. So unfortunately, it requires some trial and error.

And yes, I did not mean the "stone" scrubbers.

I hope this is helpful.
Home-Wizard.com