Refrigerator/Freezer
Question Topic
Refrigerator/Freezer Water Leaks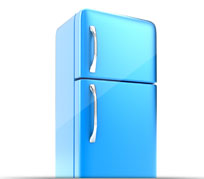 Home-Wizard™ calculates your ideal home care program to avoid problems with your Refrigerator/Freezer, but sometimes trouble can still occur. Here are answers to questions about refrigerator/freezer water leaks.

QUESTION FROM Eugene Martin
I have a Kenmore refrigerator, that recently started to leak water on the inside,and turn to ice and then water, what can i do to stop it, i think the drain pipe is clog, how can i unclog it?
---
ANSWER FROM HOME-WIZARD
Dear Eugene:

Here is a webpage that hopefully will help you diagnose the problem with the water leaking in your refrigerator (look about half way down the page):

http://www.repairclinic.com/0088_4_1.asp

If this doesn't get you what you need, just let us know, and we'll try something else to help.

Regards,
Home-Wizard.co