Heat Pump (traditional)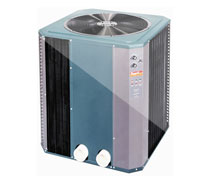 The Home Wizard app calculates your ideal home care program to avoid problems with your Heat Pump (traditional), but sometimes trouble can still occur. Here are answers to questions about heat pump (traditional) humidification.

QUESTION FROM Tyler
We installed a whole house humidifier on a heat pump unit. Also purchased a hydrometer. How long does it take to humidify a house the hydrometer went up to 30% the first day but now it is staying at 20%. The unit has the adjustment built into the side of the duct. The unit is for homes upto 2500 sq ft and our home is 1700. Should I call the comapany back or be patient for a couple weeks?
ANSWER FROM HOME-WIZARD
Dear Tyler:

Yes, I would suggest that you contact the company and have them check your humidifier.

I assume that when you say that your humidifier has been installed on your heat pump unit, that is it actually connected into the air handler ductwork. And further, I assume that there is a water supply directly connected to humidifier, and since its directly connected, that you can't tell how much water is going into the humidifier each day.

Since we are going into the winter season, humidity levels will be naturally dropping. But your humidifier should be overcoming this and bringing the humidity in your home back up.

Since you have a "whole-house" model, that is, it humidifies your entire house by being connected into your home's central ductwork, it can only work if air is being circulated by the blower that operates with your heat pump. In other words, if your blower is not running, then your humidifier won't be able to increase the humidity in your home.

So if your blower has been running, and you are still not seeing the humidity in your house rising over a day or so, then yes, I would suggest that you contact the company that installed it, and have them check to see if the water is not turned on, or if the electronics are not set properly to turn on the humidifier when the blower is operating, etc.

Hope this is helpful.
Home-Wizard.com
Heat Pump (traditional)