Driveway
Question Topic
Driveway Water Drain Fix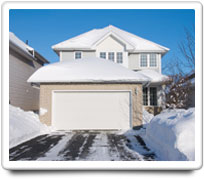 Home-Wizard™ calculates your ideal home care program to avoid problems with your Driveway, but sometimes trouble can still occur. Here are answers to questions about driveway water drain fix.

QUESTION FROM Martin Hoyt
WHAT TYPE OF SEAL OR "GASKET" GOES BETWEEN THE DRIVEWAY AND GARAGE/HOME FOUNDATION. WATER DRAINS DOWN BETWEEN THE CONCRETE AND SIDE OF HOUSE and front of garage.
---
ANSWER FROM HOME-WIZARD
Dear Martin:

First, if there is previous sealant in the gap between your foundation and your driveway, then use a tool and remove as much of this material as you can. If the gap is large and/or deep, then place some "foam backer rod" into the crack to partially fill the void before caulking, as it is far less expensive and better than filling a large void with caulking.

If your driveway is asphalt, then I would suggest using a "driveway crack filler" sold in home stores. It comes in a caulking tube and is a rubber-based product so it flexes. And if your drive is concrete, you can just use an exterior grade silicone, or you can actually buy a grey version specifically designed for cracks in concrete.

The key with both is to pick a flexible sealant, as it will flex with the seasonal movement of the driveway against the non-moving foundation.

Hope this is helpful.
Home-Wizard.com