Automatic Sprinklers
Question Topic
Automatic Sprinklers Winterize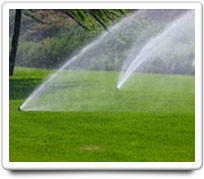 The Home Wizard app calculates your ideal home care program to avoid problems with your Automatic Sprinklers, but sometimes trouble can still occur. Here are answers to questions about automatic sprinklers winterize.

QUESTION FROM artiesobc
How do I winterize my lawn irrigation system using compressed air?
ANSWER FROM HOME-WIZARD
artiesobc:

Have Here's a link to a website that does a fairly good job of describing the procedure for using compressed air to winterize your lawn sprinkler system:

http://www.sprinklerwarehouse.com/LawnCare/Winterblow.asp

Please note that blowing out your system can be potentially dangerous, and you should take adequate precautions to ensure proper eye safety and to avoid physical injury from flying debris. You need to also be careful not to over-pressure your system.

Hope this is helpful.
Home-Wizard.com
Other Topics
Automatic Sprinklers
Routine Care
There are no routine care tasks for this feature.