Automatic Sprinklers
Question Topic
Automatic Sprinklers Gear Not Rotating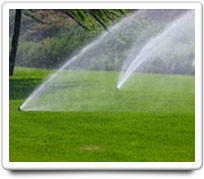 Home-Wizard™ calculates your ideal home care program to avoid problems with your Automatic Sprinklers, but sometimes trouble can still occur. Here are answers to questions about automatic sprinklers gear not rotating.

QUESTION FROM smreed123
Gear driven rotary heads aren't rotating. Pressure is good. What needs to be done. I can turn head manually.
---
ANSWER FROM HOME-WIZARD
Dear smreed123:

What brand and model sprinkler heads do you have?

When you say "heads" is it more than one that is not operating? All of them not operating?

Home-Wizard.com