Top 5 Tasks for July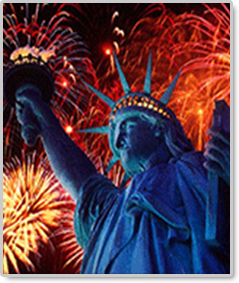 If you only do five home care tasks in July, here are the ones that we recommend you do, that will help keep protect your home from damage, avoid unscheduled repairs, and save you money on utilities.
Check for Leaks
At least once a year you should go around to all of the sinks and toilets in your home, and look underneath them for any signs of leaking water. It doesn't take much of a leak to cause problems with rotting, pest infestations, etc.
Even a few small drips a day is enough to create on-going moisture that can lead to these problems. So if you see any signs of dampness, you should get them fixed immediately.
Treat Sinks and Tub Drains With Baking Soda
Rather than wait until you have a plugged drain and have to use harsh chemicals, it is better to take proactive care. So in July, while you are doing your leak checks around your sinks, we also suggest that you take a minute and treat your drains with baking soda.
Just run your water very hot, and then pour some baking soda down your drain and continue to flush it with hot water.
Inspect Grout and Caulking
And when you get to your bathroom, take a minute to look at the condition of the grout and caulking around your shower and tub. If you are starting to see deterioration, then you should get this fixed as soon as possible. Because if these areas start leaking water behind them, you can develop big problems with rotting and pest infestations. But be very careful cleaning grout and caulking that has become moldy, as you do not want to breathe any of the mold spores.
You can see our helpful articles about plumbing and bathroom makeover tips here:
Avoiding Common Plumbing Problems
Change Your Air Filters
It wouldn't be summer without a reminder to change the filters in your air conditioner. It's easy to forget to change your filters, but regularly changing your filters (monthly during the cooling season) will help lower your electricity bills and will improve the air quality in your home (see types, costs, and reviews of various sizes of
AC air filters
).
You can see our articles of tips for your air conditioning system and for keeping cool this summer here:
14 Ways to Keep Cool AND Save Energy This Summer
Check Your Telephone, Cable, and Cellphone Services
And finally, at least once a year it is good practice to review your telephone, cable TV & internet, and cellphone service plans to see if they are still appropriate for your needs. You can sometimes save big dollars by combining services or eliminating those that you no longer need.