Lawn & Landscaping
Question Topic
Lawn & Landscaping Weeds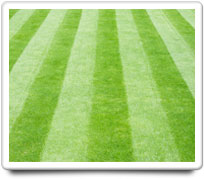 Home-Wizard™ calculates your ideal home care program to avoid problems with your Lawn & Landscaping, but sometimes trouble can still occur. Here are answers to questions about lawn & landscaping weeds.

QUESTION FROM pst
My lawn has a lot of seed heads in it.Will this cause lawn to become thin & sparse & will I have to replace with sod or seed.Lawn care specialist wants to apply fungicide & also is talking about a POSSIBLE brown spot disease.What can I do to have a nice lawn.
---
ANSWER FROM HOME-WIZARD
Dear PST:

It is very difficult to diagnose a lawn problem without actually seeing the lawn, but let me provide you the best thoughts that I can.

First, regarding your seed head problem, I am assuming that the seed heads that you are referring to are WEED seed heads, not grass seed heads? If they are indeed weed seed heads, then yes, you will want to remove them by mowing them down.

Regarding the need for a fungicide treatment, I am assuming that you are seeing some moldy spots on your lawn? In the spring, where there has been snow compacted on the lawn from the winter (or areas of high moisture from standing water), the grass underneath can die due to lack of air, light, etc. These areas should be raked vigorously to remove all of the dead areas. Depending on the size of the area, the surround lawn should be able to fill it in. However, if it is too large of an area, then you would need to add topsoil and re-seed.

Regarding your issue with brown spots, and again, its very difficult to diagnose without actually seeing your lawn, but one question is whether these areas could have been caused by urination from a female dog.

It sounds like you have a number of issues occurring with your lawn. One suggestion is that you might want to get a second opinion from a different local specialist, who can physically examine your lawn, test the soil, and is familiar with the specific climate and growing issues of your region of the country.

Hope this is helpful.
Home-Wizard.com

QUESTION FROM Hammerhead46
What is a good homemade WEED KILLER?
I need something to kill "Russian Thistle" AKA "Tumbleweeds". My yard is over grown every year with them and I can not pull them as I am disabled and on Oxygen 24/7.
I do not have the funds to buy "Roundup" ETC: that only works for 90 days, my yard is 15,000 SQ FT so the cost is prohibitive on a disability income.
---
ANSWER FROM HOME-WIZARD
Dear Hammerhead46:

Here is a webpage from the University of California that describes all about Russian Thistle ("tumbleweeds"):

http://www.ipm.ucdavis.edu/PMG/PESTNOTES/pn7486.html

And if you scroll down the page, there is a section about "Management in the Home Landscape" that describes your options for eliminating Russian Thistle from your yard. As you will read, chemical agents are not recommended.

Hope this is helpful.
Home-Wizard.com