Hardwood Floors
Question Topic
Hardwood Floor Protectors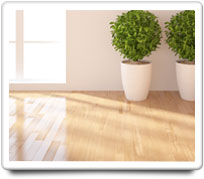 Home-Wizard™ calculates your ideal home care program to avoid problems with your Hardwood Floors, but sometimes trouble can still occur. Here are answers to questions about hardwood floor protectors.

QUESTION FROM Pat
A solvent based wax is what is recommended for maintaining wood floors. Please give me the name of the right kind of wax to use.
Also what kind of floor protectors. I've tried the felt circle kind, but the furniture slides easily. Is there another type??? What about the plastic caps that the legs sit in???
---

FOLLOW-UP FROM Pat
Thanks for your helpfulness and quick response.