Gas Furnace or Boiler
Question Topic
Gas Furnace Or Boiler No Heat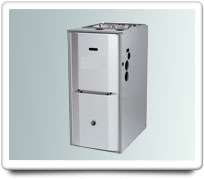 Home-Wizard™ calculates your ideal home care program to avoid problems with your Gas Furnace or Boiler, but sometimes trouble can still occur. Here are answers to questions about gas furnace or boiler no heat.

QUESTION FROM kmpeters
The attic addition to my home was added 12 years ago. And I believe added to the existing heating system. I have a boiler with radiators in the main level. In the addition there are radiator baseboards, with a separate theromostat. I have bled the air out of the lines but still do not get any heat from any of the units in the addition. They are not ice cold but are far from warm. Would there have been a separate controller added when this addition was done in order to tie the existing heating unit to it? We are replacing the therostat to see if that makes a difference.
---
ANSWER FROM HOME-WIZARD
Dear kmpeters:

If you have properly bled your upstairs radiators, and they are still not heating up enough, then your problem could be that your heating system's expansion tank is empty. You would need to check the ball valve in the tank and fill the tank enough to get the ball to float when the system is cool.

If this is not the problem (or if there are other symptoms that you didn't mention in your email), then here is a webpage that describes solutions for different kinds of radiator problem situations:

http://www.diynot.com/pages/pl/pl033.php

Hope this is helpful.
Home-Wizard.com