An Allergy Sufferer's Guide to Carpet Care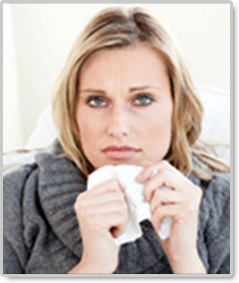 If you or someone in your family suffers from allergies, here are some tips to help make your carpeting less of a burden on your allergies. This article covers tips for vacuuming, cleaning and replacing your carpets.
Carpeting and rugs are a haven for dust mites, mould spores, and pet dander. Carpeting also absorbs fumes from household cleaning products, kitchen grease, insecticides, and cigarette smoke. This is why it is so important to routinely vacuum and clean your carpets and rugs using a beater-bar vacuum to deep clean your carpet fibres.
Dust mites are a trigger for many people's allergies, but unfortunately vacuuming doesn't remove dust mites, as they cling very tightly to the carpet fibres. However, vacuuming does remove their dead bodies and fecal pellets, and does remove their food sources (skin flakes, hair, pet dander, etc.).
When you vacuum, it is import to use a HEPA-style vacuum cleaner which will catch small particles, rather than dispersing them back into the air in your home (see types, costs, and reviews of
HEPA filtration vacuum cleaners
). Better yet, it's best if you have a central vacuum system which sends the dust and other particles to a canister outside of your house.
And if you have area rugs or bath floor mats, then these regularly should be professionally cleaned or laundered (see types, costs, and reviews of
area rugs
). This is one of the major advantages of area rugs . . . that they can be sent out to be professionally cleaned.
Cleaning
In addition to routine vacuuming, keeping your carpets clean is also important in helping to reduce allergy suffering in your home. First, be sure to promptly clean up any spills or water tracked into your home, to help prevent mould growth. For many people, mould can be a major allergy trigger. Also, if your carpets or rugs begin to produce musty or other odors, you should have them thoroughly cleaned.
Do not shampoo or use wet cleaning processes on your carpets or rugs, as these can encourage mould formation. You should have your carpets professionally cleaned, either by vapor steam cleaning (not hot water steam cleaning) or by dry cleaning, every six months.
And before you move into a new home or apartment, make sure that the carpets have been vapor steam cleaned or dry cleaned, and that there has been adequate time for them to dry out, and the rooms fully ventilated.
Replacing
And finally, here are some tips regarding replacing your carpets:
Removing carpeting and replacing it with vinyl, tile or hardwood flooring can be helpful for reducing allergens in your home, especially in your bedrooms. But if you want to use carpeting in your home, it's best to use washable area rugs, or at least install low-pile carpeting. If you get throw rugs, be sure that they are washable in very hot water.
If any of your carpeting has gotten moldy or water damaged, then these carpets should be replaced. And you may even want to use this opportunity to consider replacing these areas with something other than carpeting.
And if you do replace your carpeting, insist on products (including the carpet pad and glue) with little or no formaldehyde content. Also, insist that your carpet be aired out for at least a couple days before it's installed in your home. And then regardless of the type of carpeting materials, it is important to fully ventilate these areas for several days before living in these areas, as new carpet and padding materials and their dyes and stain repellents often emit irritating toxic fumes and/or chemicals.
Summary
Allergies are no fun. Hopefully this article has given you some good tips for vacuuming, cleaning and about replacing your carpets . . . and that these will help reduce some of the allergy sufferings of you or your family members.