Top 5 Tasks for August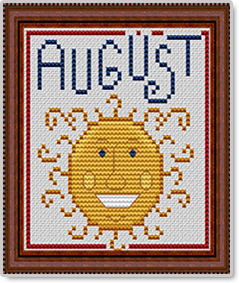 If you only do five home care tasks in August, here are the ones that we recommend you do, that will help you to save energy, improve indoor air quality, keep things safe, and looking nice.
CLOTHES DRYER: Annual Cleaning & Maintenance
One of the most important maintenance tasks that you can do for your home is to clean and inspect your dryer's vent pipe. Lint build-up is one of the major causes of the over 15,000 dryer fires that occur annually, so you will want to be sure to do this task at least once per year. You can read our tips for improving the energy efficiency and ensuring the safety of your dryer in our article here:
Clothes Dryer Safety and Energy Tips
LAWN: Summer fertilizer and insect control
August is a good month to apply summer fertilizer and to apply insect control if needed (helpful accessory:
insect repellent/control
). And to protect your lawn and personal and family safety, you can read our lawn mowing tips here:
Lawn Mowing Tips for Healthy Lawns & Personal Safety
DRIVEWAY: Apply sealant
If you have an asphalt driveway, you should check its condition to see if it needs sealant. Routinely sealing your driveway will help prevent very small problems from turning into bigger problems, which are more expensive to repair.
MATTRESSES: Rotate Mattresses
August is also a good month to remember to flip or rotate the mattresses on your beds. Your mattresses will last a lot longer if you flip them every 6 months, and then 6 months later rotate them head to toe.
FIREPLACE: Check firewood supplies
And finally, if you have a fireplace or woodstove, August is a good time to check your firewood supplies. First, you will want to check to be sure that your firewood is being properly stored away from your home, elevated off the ground, and covered on the top (but open on the sides). And if you find that your supply of firewood has gotten low, then you should consider lining up additional supplies now, before prices rise as we get closer to the winter.
Related Articles . . .

Clothes Dryer Safety and Energy Tips
Dryers are the second highest energy-consuming appliance in most homes, and lint build-up is one of the major causes of dryer fires. This article gives you tips for keeping your dryer safe and saving energy too.
more ▶

Lawn Watering Tips: Better Results and Less Water
With community watering bans becoming more and more frequent, now is a great time to learn how to get the most benefit for your lawn while using the least amount of water.
more ▶

Keeping Your Mattress Healthy and Long-Lasting
If you are thinking about replacing your mattress, or just wondering how to keep your mattress healthy and lasting longer, this article and video provide you a great guide.
more ▶

Facts About Gas Fireplaces
A gas fireplace can be a very clean, energy-efficient way to heat your home while adding a special charm. Whether you have one, or are thinking about getting one, here are some safety tips and maintenance tasks that you should consider.
more ▶